Week of August 12, 2019
By Christopher T. Much, CFP®, AIF®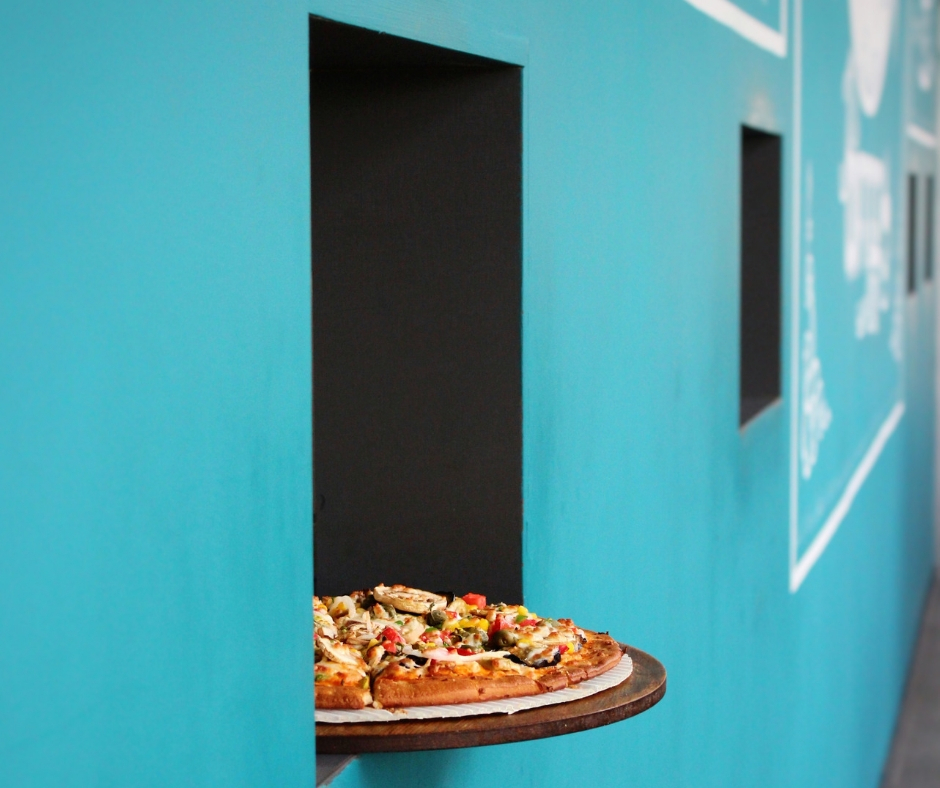 The Week on Wall Street
Stocks spent much of last week rebounding from a Monday drop that reflected nervousness about the U.S.-China trade fight. By Thursday's closing bell, the S&P 500 had regained all its Monday losses – but it descended again on Friday.
The three big U.S. equity benchmarks finished the week lower: the S&P declined 0.46%; the Dow Jones Industrial Average, 0.75%; the Nasdaq Composite, 0.56%. A broad index of foreign shares, the MSCI EAFE, lost 0.95%.
China Devalues Its Currency
Last Monday, stocks fell 3% in reaction to the overnight weakening of the Chinese yuan. A weaker yuan makes Chinese exports cheaper for buyers who pay for them in dollars.
Critics quickly accused China of manipulating its currency to strike back at the U.S. The federal government plans to impose tariffs on nearly all Chinese products next month, likely making those goods more expensive to American consumers; a weaker yuan could counter the effect of those import taxes.
Earnings Season Update
Ninety percent of S&P 500 firms have now reported second-quarter results. Their collective sales and profits have surprised to the upside.
Stock market analytics firm FactSet says that overall earnings have beaten estimates by 5.7%. Seventy-five percent of firms have reported actual earnings per share surpassing estimates, which is better than the five-year average.
Final Thought
We are seeing a significant bond rally this summer, even with interest rates at very low levels. (When bond prices rise, bond yields tend to fall.) At the moment, about a quarter of the global bond market is invested in government notes with negative interest rates. The 10-year Treasury stands in contrast. Friday, it was yielding 1.74%.
THE WEEK AHEAD: KEY ECONOMIC DATA
Tuesday: The July Consumer Price Index appears, reporting the country's monthly and annual rate of inflation.
Thursday: July retail sales numbers from the Census Bureau.
Friday: The initial August University of Michigan Consumer Sentiment Index presents the latest snapshot of household confidence in the economy.
Source: Econoday / MarketWatch Calendar, August 9, 2019
The Econoday and MarketWatch economic calendars list upcoming U.S. economic data releases (including key economic indicators), Federal Reserve policy meetings, and speaking engagements of Federal Reserve officials. The content is developed from sources believed to be providing accurate information. The forecasts or forward-looking statements are based on assumptions and may not materialize. The forecasts also are subject to revision.
THE WEEK AHEAD: COMPANIES REPORTING EARNINGS
Monday: Sysco (SYY)
Wednesday: Cisco (CSCO)
Thursday: Alibaba (BABA), Applied Materials (AMAT), Nvidia (NVDA), Walmart (WMT)
Friday: Deere & Co. (DE)
Source: Zacks, August 9, 2019
Companies mentioned are for informational purposes only. It should not be considered a solicitation for the purchase or sale of the securities. Any investment should be consistent with your objectives, time frame and risk tolerance. The return and principal value of investments will fluctuate as market conditions change. When sold, investments may be worth more or less than their original cost. Companies may reschedule when they report earnings without notice.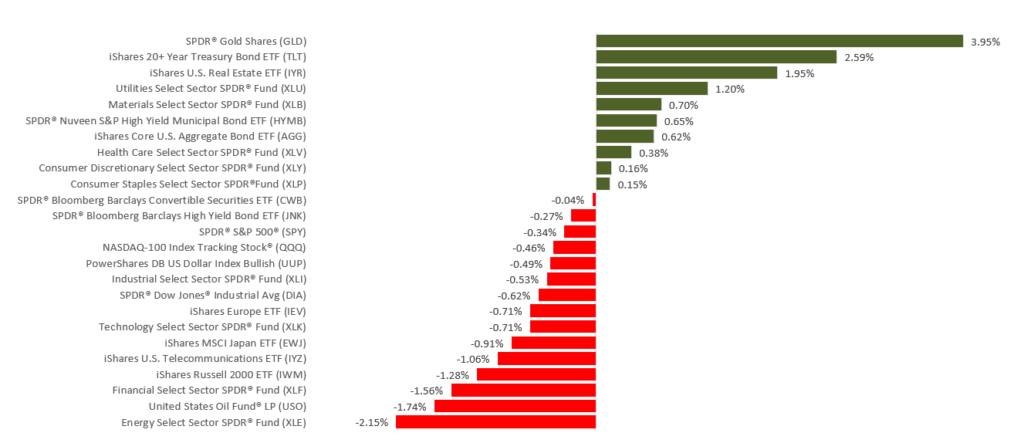 Past performance is no guarantee of future results. Data collected from Investors FastTrack software.
https://www.wsj.com/market-data




https://quotes.wsj.com/index/XX/990300/historical-prices




https://www.bloomberg.com/news/articles/2019-08-04/asia-stocks-set-to-drop-with-trade-back-in-focus-markets-wrap




https://www.bloomberg.com/news/articles/2019-08-05/china-hits-back-at-trump-with-weaker-yuan-halt-on-crop-imports




https://insight.factset.com/earnings-season-update-august-9-2019




https://www.cnbc.com/2019/08/07/how-bonds-with-negative-yields-work-and-why-this-growing-phenomenon-is-so-bad-for-the-economy.html




https://www.treasury.gov/resource-center/data-chart-center/interest-rates/Pages/TextView.aspx?data=yield
Share This Story, Choose Your Platform!